Comfort, safety, and energy efficiency…at a click
Mechanical Technologies Inc. Southern Wisconsin is ready to accomplish your HVAC controls goals. We combine vast experience, quality systems, and a competitive price to design building automation systems that work for you. Our energy efficient systems keep occupants safe and comfortable and facility managers happy.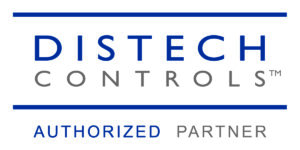 MTI Southern Wisconsin is:
Partnering with Distech, providing Distech controls to manage and monitor your system
Specializing in Coronavirus check-ups, making buildings COVID-19 unfriendly
Offering 24-hour emergency service, being on call when you need us the most
Customized Building Automation
Our mechanical staff has hundreds of years of combined experience and the ability to handle any building automation challenge. We customize our building automation systems, creating solutions that make the most sense for you. From industrial and health facilities to schools, municipalities, and casinos, MTI offers personalized building management solutions. Everything we do is custom.
Integration Experts
Our Tridium-based facility management gives customers the freedom to choose control components that fit their facility. We know how to make smart choices to preserve the investment you've made. Whether providing a software gateway to communicate with an older system or replacing the legacy system, you can rely on the integration expertise of MTI.
Open Protocols
We value our customers' freedom to choose who they do business with. Consequently, MTI systems are based on open protocols. Customers aren't automatically locked into MTI contracts for service and expansion – we want to earn your business. As an independent dealer, we not tied to any one manufacturer. This flexibility allows us to provide the best solution for every HVAC Controls need.
Southern Wisconsin Contractor
We want to be the contractor that solves your HVAC controls needs. Whether you are saving energy dollars, providing a more comfortable building for occupants, or making your building COVID-unfriendly, we have the direct digital controls to achieve your goals. In Milwaukee County, Madison, Racine, Kenosha, and throughout southern Wisconsin, MTI is the preferred building automation system provider. Contact us and we'll find a BAS solution for you.