MTI has 30-plus years of piping experience as a mechanical contractor serving all types of industries. Our pipefitters complete hours of training and continuous education with the UA local 400. Our piping division goes above and beyond what customers expect.
Piping Specialties
Mechanical Technology Inc. piping specialties include:
Pipe fabrication of stainless steel, copper, carbon steel, Victaulic systems and high-pressure applications
Process piping in paper industries, food grade services, hydraulic systems and pump skid systems
Industrial, institutional, and commercial heating and cooling systems
Air compressor piping, including Trans Air
Compressed air grid design
Specialty fluid and chemical piping
Tank design and fabrication
Chiller cooling tower and dry cooler systems
Piping Endorsements
MTI maintains high standards for its pipefitters. As a result, we hold American Society of Mechanical Engineers and National Board certifications for piping. Customers are assured of quality, safe, and reliable work.
The MTI piping division is authorized by the ASME PP Stamp to work on pressure piping. In addition, our R Stamp is authorized by the national board of Boiler Pressure Vessels Inspectors. The R Stamp authorizes us to complete alterations and repairs on pressure vessels and boilers.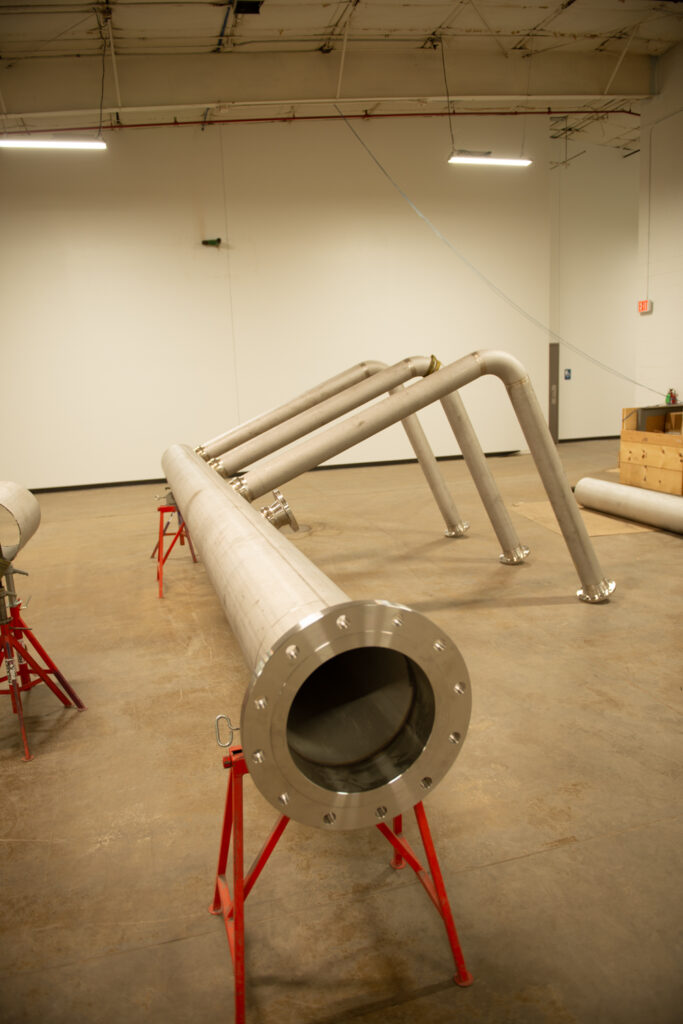 Contact Us
Our team is focused on developing innovative, cost-saving solutions while ensuring reliability and durability in piping systems. Contact us to learn more.