Mechanical Technologies Inc. is a trusted adviser committed to optimizing building automation systems. Our building automation is one of a kind because it's customized to the needs of our clients.
Green Bay Tridium – Distech Solutions
The Green Bay Building Automation Division provides innovative and energy-saving solutions in manufacturing, schools, healthcare, offices, and other public buildings. From our corporate office and fabricating facility in Green Bay, Wisconsin, MTI serves Northeast Wisconsin and Upper Michigan.
Optimized for Comfort, Energy Savings
Our experienced technicians are skilled in optimizing the efficiency of boilers, chillers, and related HVAC and plumbing equipment. As a result, the systems run at peak performance, saving energy and providing a comfortable environment for occupants.
MTI Capabilities
The Green Bay Building Automation Division specializes in preventive maintenance, heat recovery, compressed air ventilation, boiler room integration, chiller integration and energy dashboards. Additional capabilities make us a one-stop shop for everything related to building automation systems.
Green Bay Division's BAS capabilities:
Custom control and wiring diagrams
Boiler steam & hot water control
Make up air and plant ventilation control
Paint booth automation control
Compressed air ventilation control and metering
Animated graphics
Distech Controls Partner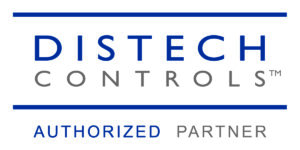 MTI utilizes the open protocol provided by Distech Controls allowing us to program what the client needs. In our energy-efficiency projects, Distech Controls allow us to monitor and trend information to verify savings. This custom-designed system provides facility managers with valuable information to better manage their processes, thereby saving money.
Contact Us
At MTI, we seamlessly incorporate our custom systems into facilities, creating a smart link between building automation controls and facility managers. Offering 24-hour emergency service, the Green Bay Building Automation Division is there when you need us. Contact us and we'll find the right BAS solution for you.